When Plan B Becomes Plan A: Our Chat with Michael Wills
Chatting with Michael Wills
It's not often you meet a former hockey player-turned artist. It's even less often you meet one who is taking the art world by storm. We sat down with Michael Wills to discover how two opposite ends of the spectrum can work together to build one amazing career.
Hi! Introduce yourself - what's your name, and what do you do?
My name is Michael Wills, and I am a professional oil painter.
Tell us about your journey from hockey player to artist.
I was chasing a dream to play in the NHL, so I went on a hockey scholarship to the States. While there, I also took Oil Painting, knowing it could be a fall back if anything happened. Low and behold, I received major injuries that forced me into retirement after playing pro, and I had to give up the dream I had been chasing for 20 years. But, after my injury, I began to take painting seriously — and now I am selling all over North America.
At first glance, art and sports don't seem to have much in common. What are the similarities that you've found?
It's kinda crazy how vastly far apart they seem on the spectrum, but they do actually have a lot in common. Visually, you need to see the play happen in hockey. It's the same with the plan you put in place when you're painting — you need to visualize everything before you start. Plus, both require energy — so if I play fast or paint fast, it's the same physical and emotional energy. It's that same passion.
What did you take from your career as a hockey player to your career as an artist?
That you have to work at it everyday. Just like hockey, in painting you have to show up to practice everyday to fine tune your skills to be ready to go. The art world is competitive, and when you paint you have to outwork people everyday. That work ethic comes from hockey. It's that same work ethic that separates me from everyone else, because amateurs need to find inspiration to paint. The rest of us just show up to work. I am pretty driven, too, so that gives me the edge over any artist.
You're known for your landscapes and cityscapes. What is it about them you find so inspiring?
Both are created so beautifully, and both have atmosphere and presence. Whether it's a landscape or a cityscape, people can relate to them and feel a connection, like they've been there. It's like an escape for them, and also me, to find the beauty in that moment in time.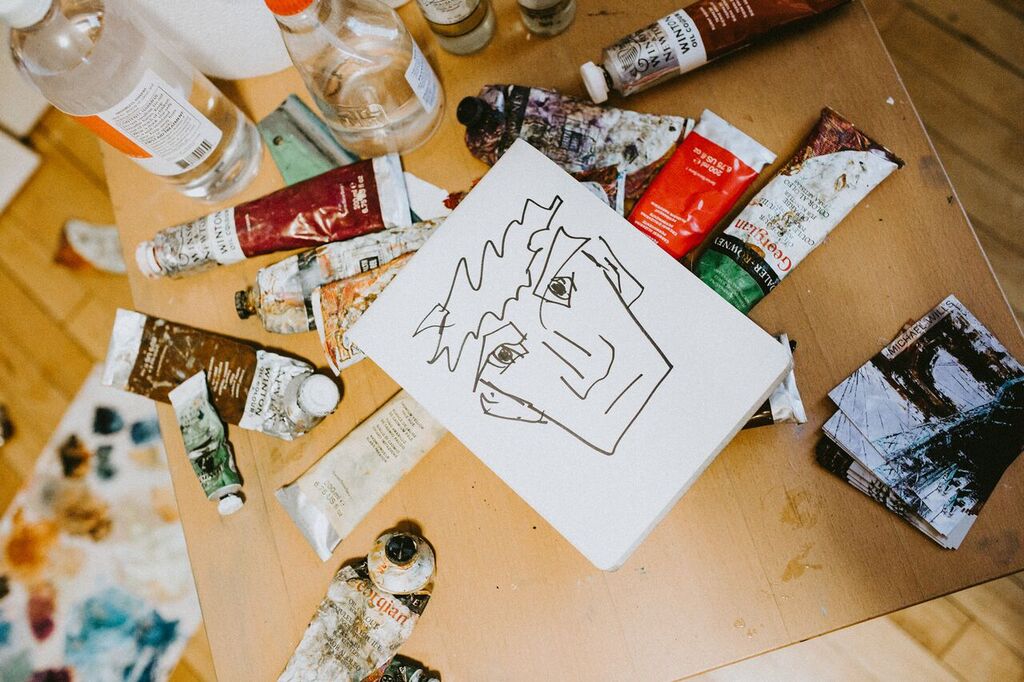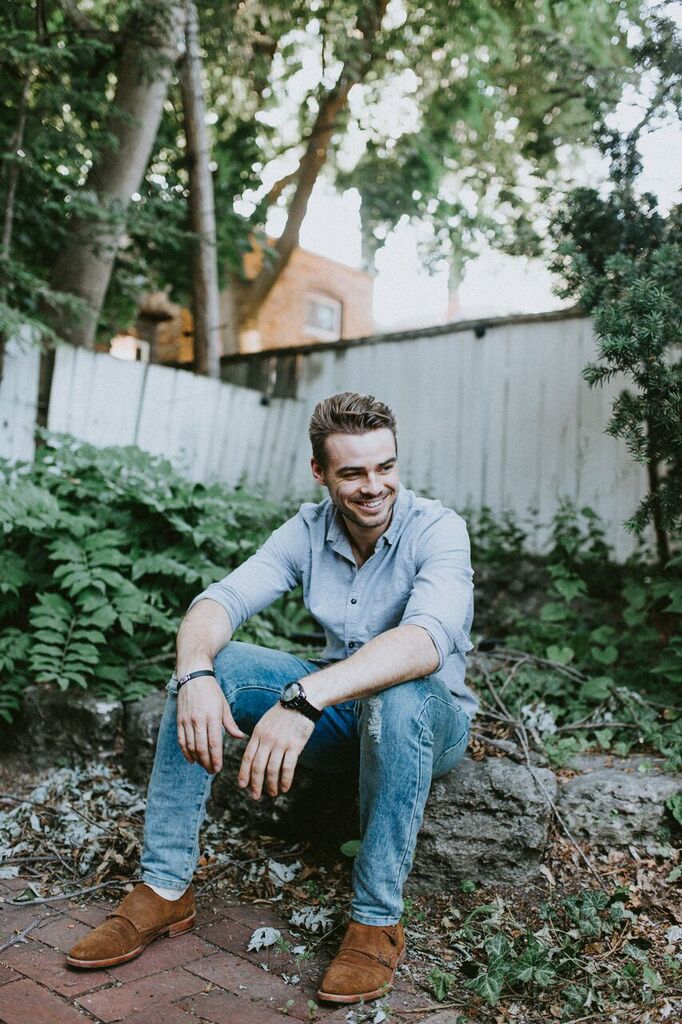 You played hockey in Europe. What did you discover about the European sense of style? How is it different from the North American sense of style?
Europe has a hugely different sense of style. It's like a zest for life, but for fashion. I find that they take care of themselves and want to look good, whereas in North America we don't have that quite yet. I think we will soon, but we're a step behind. Although, the major cities like Toronto have great style. I feel like we're transforming and opening our eyes to European fashion.
What's your go-to everyday look?
I like simple-yet-sleek form-fitting dress shirts or T's with fitted jeans or dress pants, and that's where you get to have fun with your jackets and shoes/boots. You can go wild with something like socks because you can be so creative with them. I find I have couple different styles for different occasions, like a 'rugged artist' look then the more athletic look, but both combine into wearing that suit to feel like a pro.
"There will be highs and lows, sometimes you'll just be grinding hard in the valleys, but the lows are so worth it when the doors finally open."
As an artist, you have such a well-developed personal style and love of colour. How does that translate into your wardrobe?
I always had sense of style and a love for fashion. It makes you feel confident. With hockey, we always wear suits to the games, and I find I feel most comfortable in a suit when I have an art exhibition. It makes me feel professional. I love colour in art, so why not transfer that to your wardrobe?
You took a massive leap from hockey into the arts. What advice do you have for aspiring artists out there?
I'd say take that leap and try it. It's not easy, but it's worth it if you work hard at it and keep pursuing your passion with persistence. Outwork everyone. There will be highs and lows, sometimes you'll just be grinding hard in the valleys, but the lows are so worth it when the doors finally open.